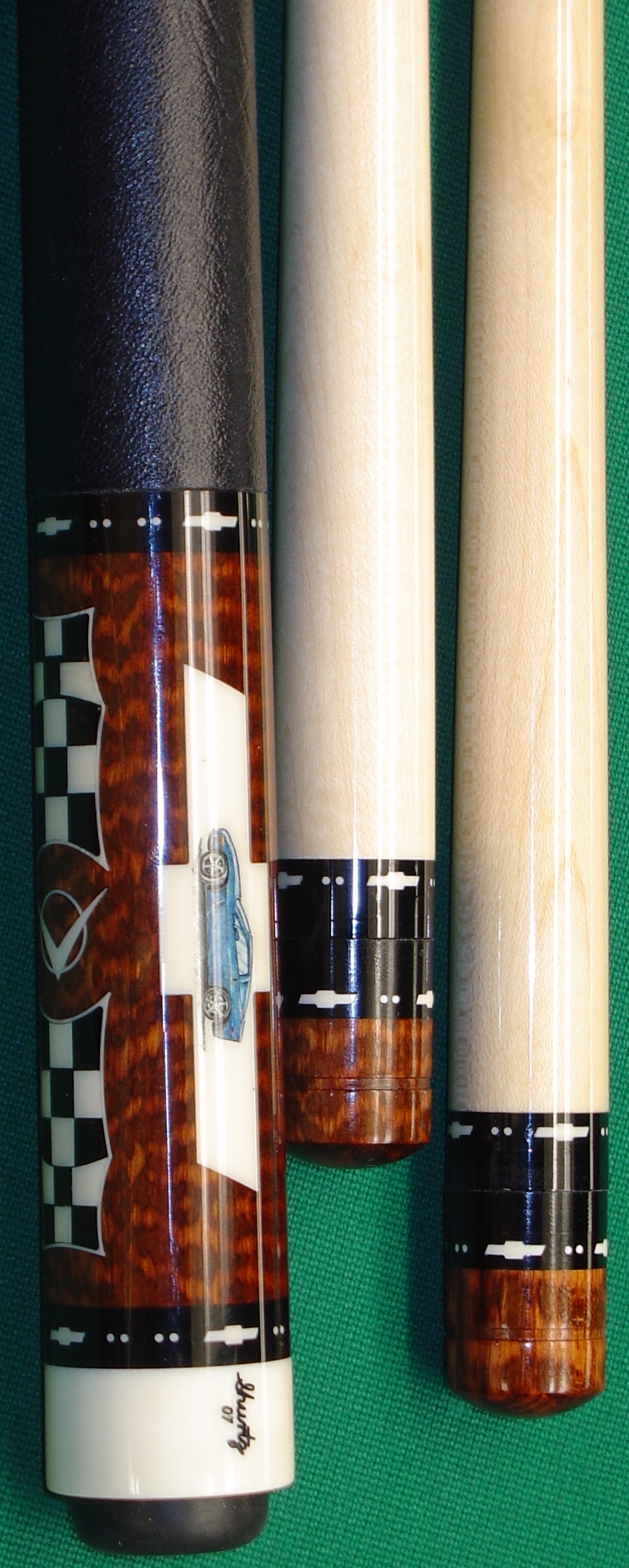 Welcome to Shurtz Custom Cues Web Page. We have been making cues since 1983 in the heartland of our country, Wichita, Kansas and we are a proud member of the American Cuemakers Association. It is our goal to make each customer a cue that is not only strikingly handsome and also has a pro quality hit. Our shop produces about 20 cues a year using both half spliced points and CNC technology. This site is designed to give you an example of some the cues we have made.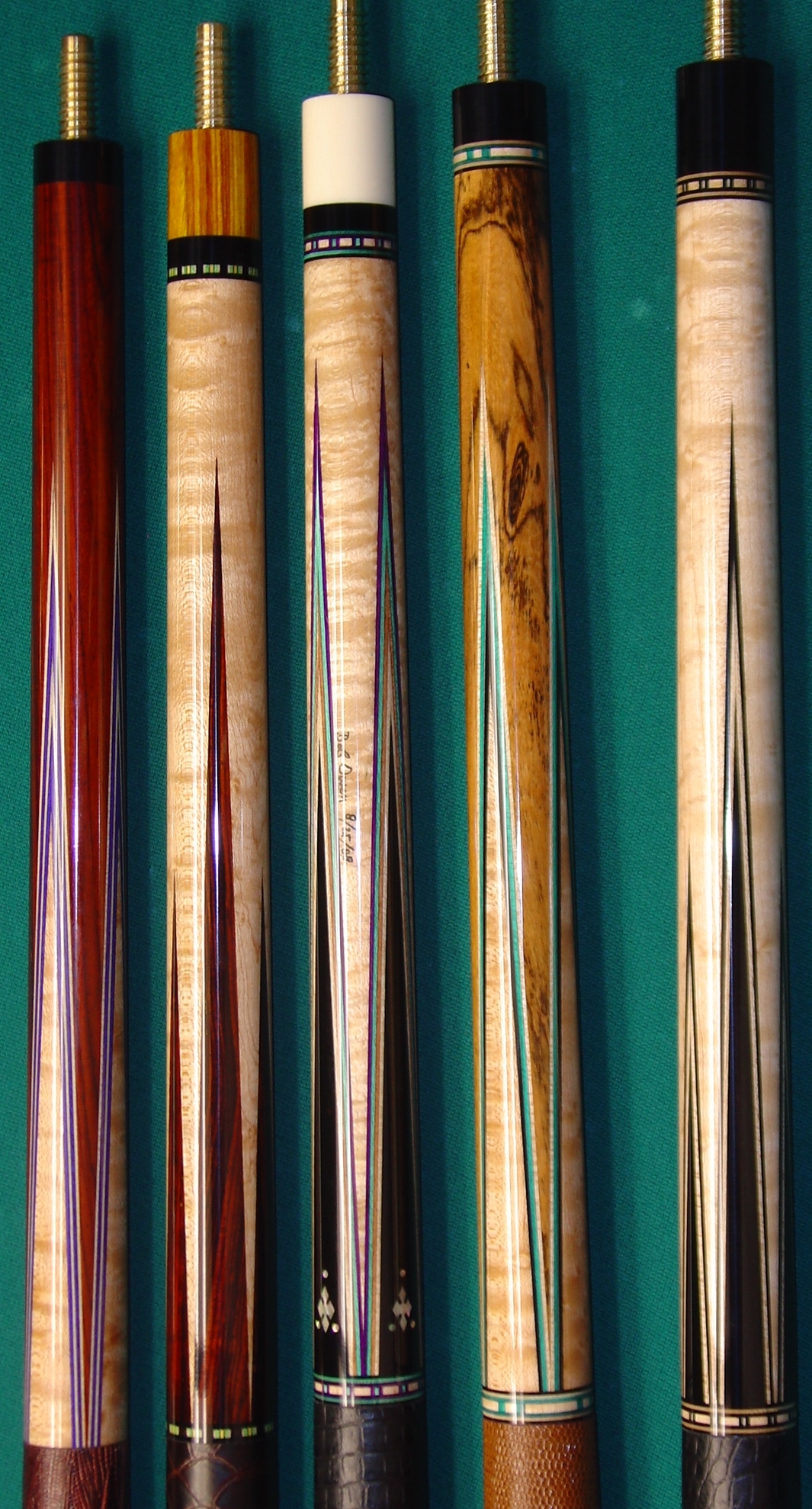 The pictures shown on the Cues page are cues that are ready to go, on the Sold page you can view some of the cues we have sold in the past. We use many types of exotic hardwoods from all over the world for inlays and cue construction. The shafts are all of Canadian Hard Rock Maple aged slowly, and turned down over a six month period to insure a stable shaft. We use two different types of handle construction, all are aged slowly, turned down several times over months. In a classic handle, a hard rock maple handle section is used with any forearm. This is the type of construction most quality cue makers have used for many years. In addition we make Type II cues which are cored with laminated maple the length of the handle. A Type II handle is more stable and has less vibration when hit. We also do professional repair work on all quality custom cues. Check our Repairs page for a listing of services and pricing.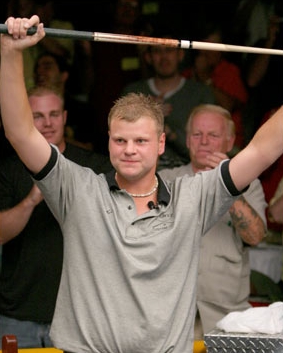 On our Contact Us page you can view a Google Map to our shop. Come by and visit or play some pool on one of our Gold Crown pool tables.

Shown to the left is Gabe Owen, lifting his Shurtz Cue in victory after winning the 2004 US Open 9-Ball Championships.
Last update 11/03/2016 02:37 PM